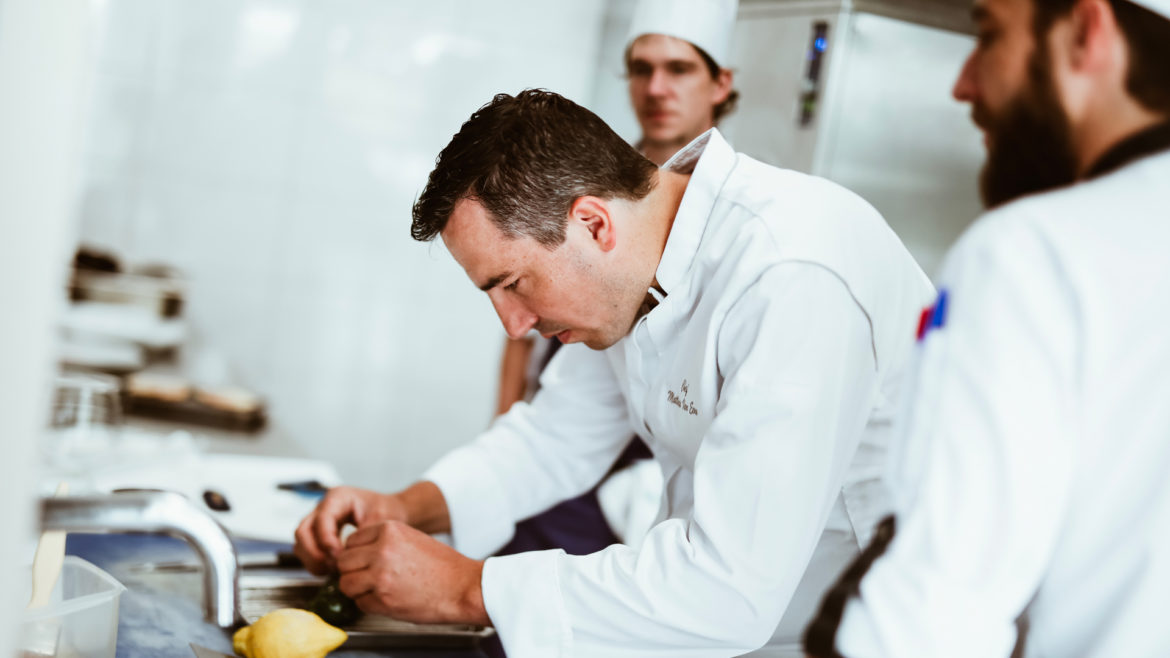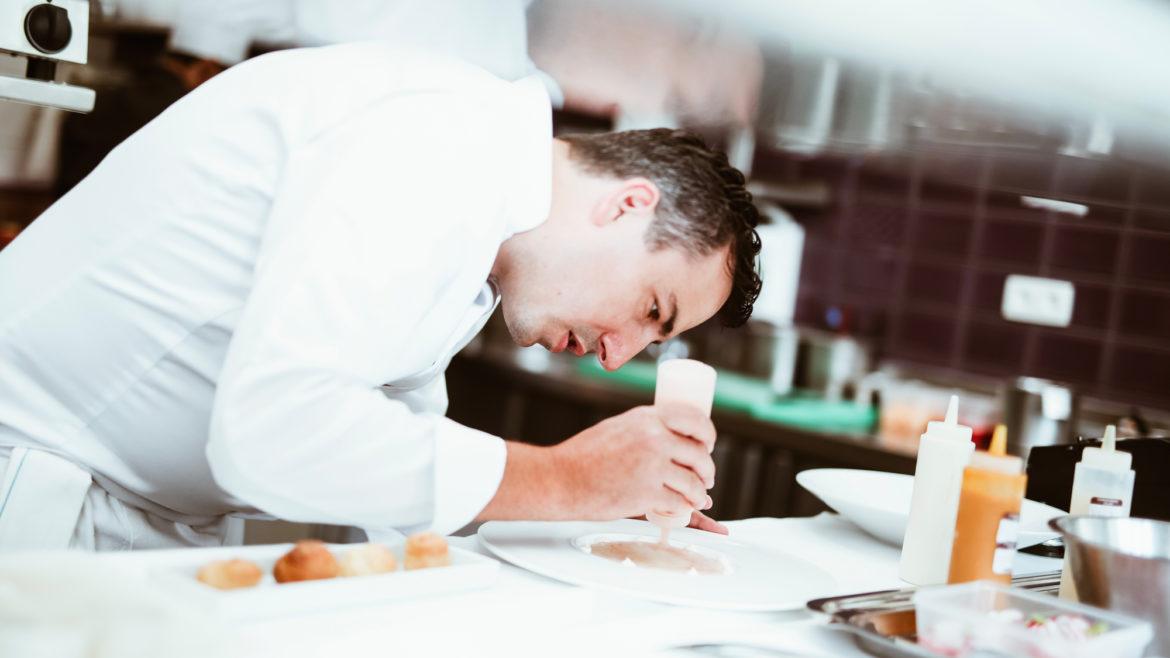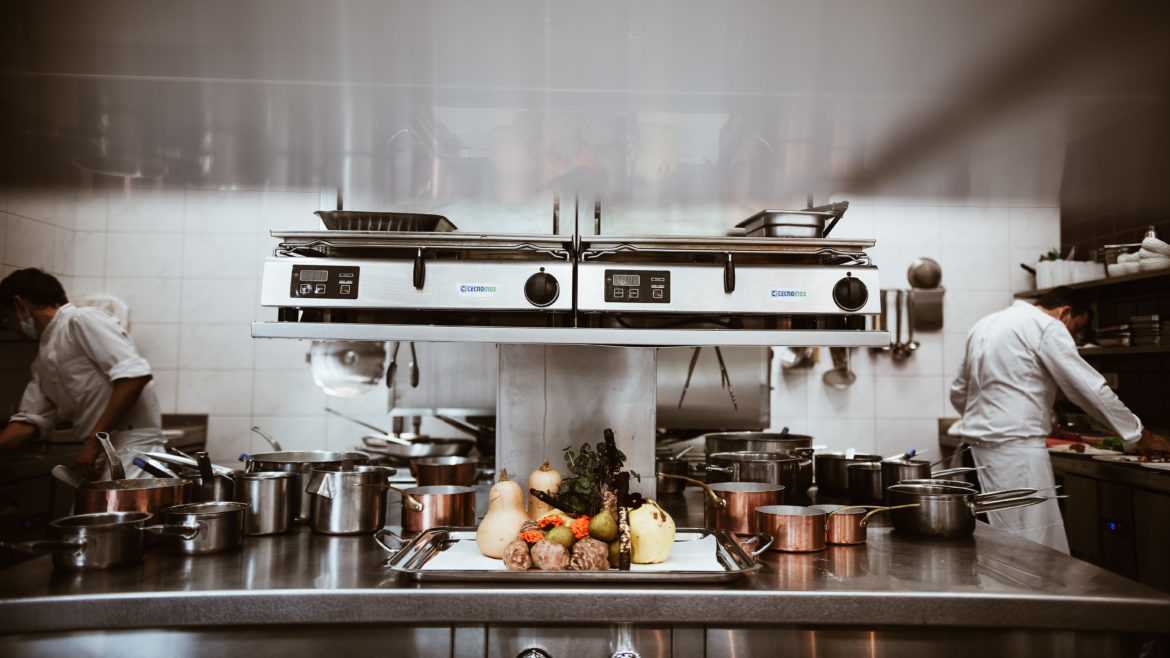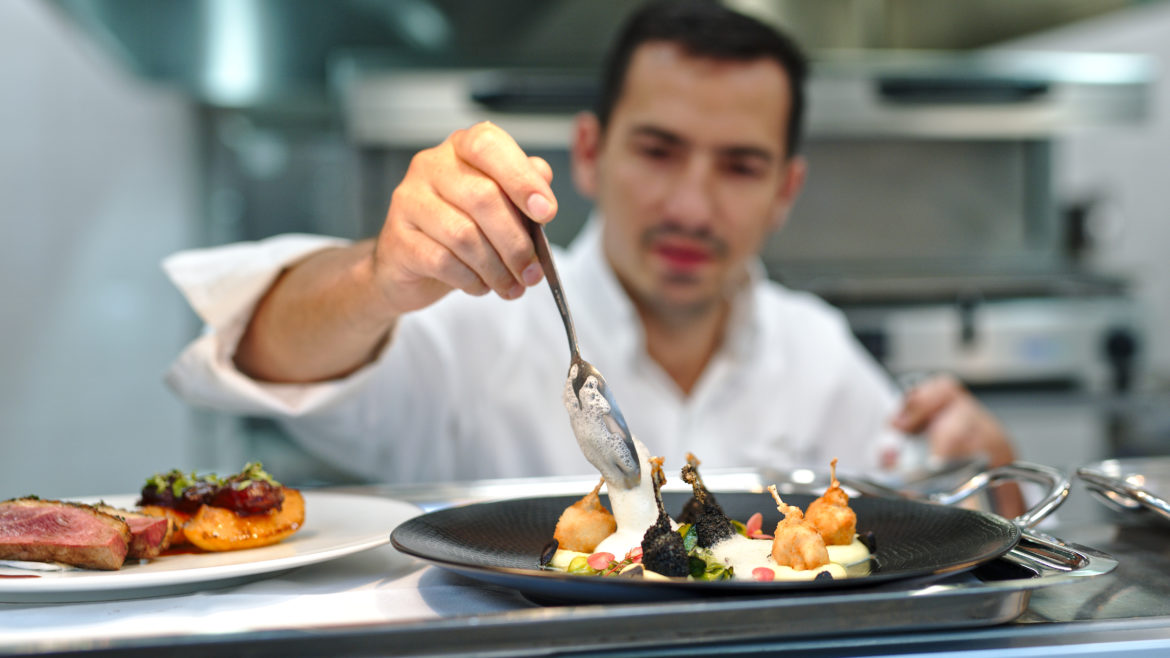 THE CHEF
The son and grandson of Belgian restaurant owners, Matthias Van Eenoo grew up in Provence before moving to Paris to learn his craft in teams working under starred chefs.
His experience included periods working under Alain Senderens (2 stars in the Michelin Guide) at Lucas Carton and at the opening of Mama Shelter, under Yann Tanneau and Christophe Aribert (2 stars in the Michelin Guide) at the Opéra Garnier and under Serge Gouloumès (1 star in the Michelin Guide) at Mas Candille.
In 2015, Matthias returned to his Belgian roots and opened the BRUGMANN gourmet restaurant at 52-54 Avenue Brugmann in Brussels.
MATTHIAS
VAN EENOO
His cooking is fine, innovative and seasonal. It is inspired by fresh market produce and presents new takes on classic dishes with clear, graphic lines. It features modern interpretations of traditional cuisine, including novel twists on French classics with unexpected ingredients.
A passion for food, curiosity and intuition are the defining characteristics of this young chef.